by Michael Rieß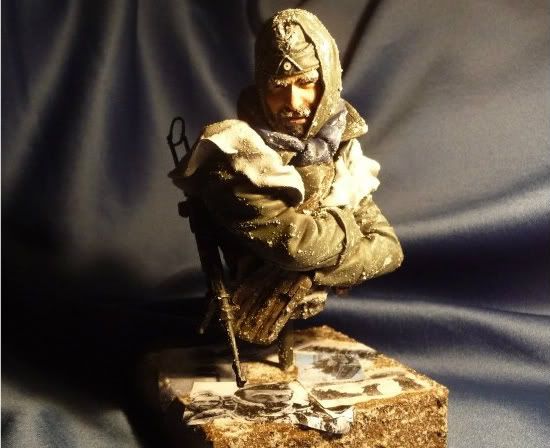 This is a resin bust in 1/9 scale from Stormtrooper. The assembly was very easy, i just added a lace on the MP40 on my own.
I painted the bust with acrylic paints from Revell and Lifecolor and Oil paints from MIG.
To depict the snow i mixed "magic snow" powder, white glue and water together and applied it with a brush on the bust.